About us
BRITISH THROUGH AND THROUGH
Sports Equipment Manufacturer.
Mark Harrod Limited has been one of the leading sports equipment manufacturers and innovators in the UK for nearly 20 years. We manufacture and supply all types of sports equipment from our factory in the heart of Staffordshire. Recently we took hold of the reigns over at Stadia Sports, this has allowed us to expand our range to new heights, including a full range of Athletics, Tennis and Basketball equipment.
We have supplied many high profile teams and organisations including: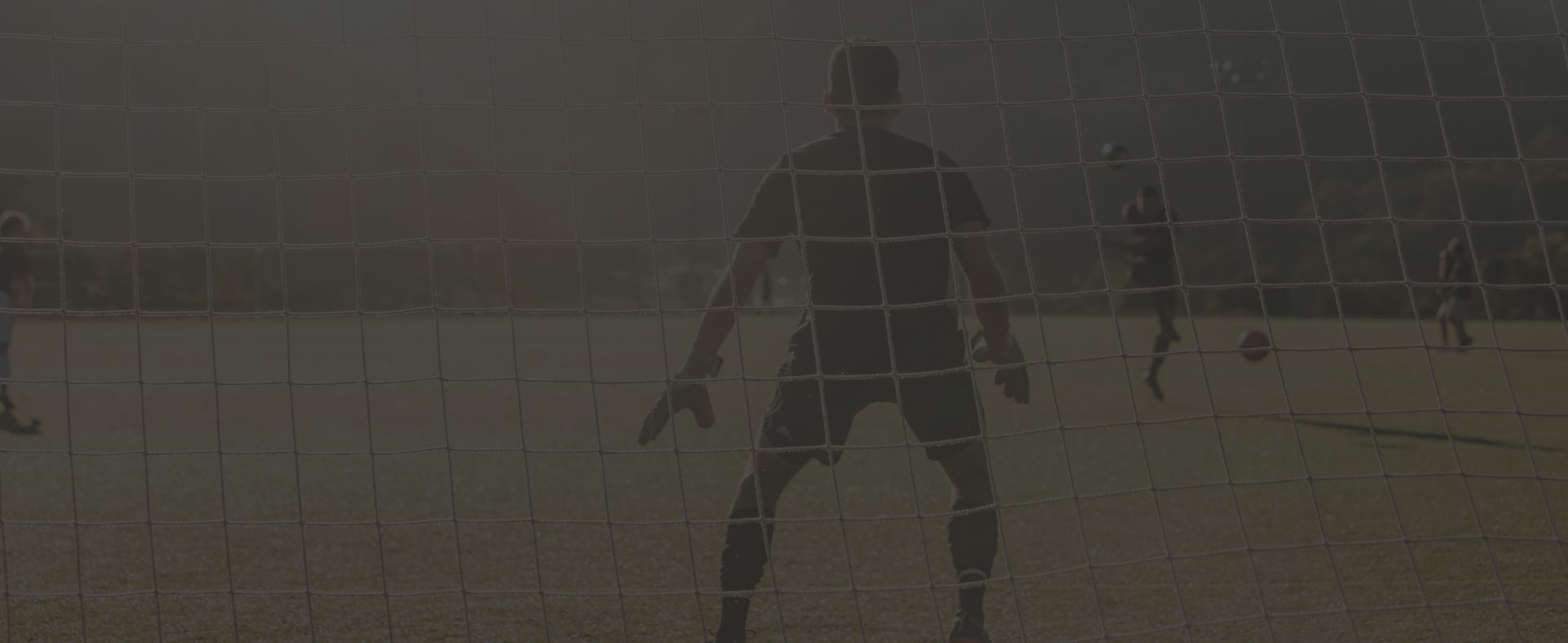 Leading the way with Safety and Quality.
Over the past 20 Years Mark Harrod Limited have been at the forefront of working with Grass Roots clubs and Schools, creating solutions for sport at all levels. Working with the latest British Standards (BSEN:16579) you can be sure that our equipment not only meets but exceeds the latest and toughest safety standards.
Mark Harrod Limited's commitment to manufacturing quality products and providing outstanding customer service has been at the heart of our business since day one. We have been market leaders in sports design and innovation for many years. Our experience means that our products are at the cutting edge of design, constantly being refined and evolved.
Mark Harrod Limited is proud to be a member of the Sports and Play Construction Association (SAPCA). As a member of SAPCA we are fully versed in all aspects of sports equipment quality. In order for a business to become a member they have to go through a rigorous admission process and must ensure they meet all the necessary criteria in terms of experience, financial status, standards of construction and quality of workmanship.

All Mark Harrod Limited products (where applicable) conform to the latest British and European Standards. Our commitment to safety doesn't stop once your product is delivered. As a direct result, we offer servicing and maintenance contracts to ensure your equipment remains safe, prolonging the life of your products.
Participation in sport is at an all-time high in Britain. Mark Harrod Limited will provide you with all the equipment you'll ever need. If you're a keen amateur or a seasoned professional, our friendly and informative staff are here to help.
KEEPING UP WITH THE TIMES.
As a Business, it is important to ensure we are up to date with the latest technology and ideas, from our various manufacturing processes to websites and even our vehicles. Mark Harrod Limited have always kept up to date with the latest business practices, this year is no different. Along with modern instructions, comes assembly videos. Visit our Youtube Channel to view full assembly instructions for all our goals.
FAST & FRIENDLY DELIVERY.
We understand the importance of getting the products to you as quick as possible, so we endeavour to keep a good stock level, coupled with a fresh fleet of vehicles, we can deliver to you, country wide. Our Team of Drivers also specialize in the building and maintenance of all our equipment. They would be more than happy to advise at the point of delivery.
Reviews
What our clients have to say
Birdham Parish Council
Andy Kempsall guided me through the minefield of goalposts if you know absolutely nothing about footie as in my case! All became easy and they arrived on time and the local youngsters are having a great time (and some oldies too!).
Great service thanks very much!
Particularly appreciate the goal nets in the colours of the Ukrainian flag….
Paul Leadbeater
I managed to sell some items from the club to invest in a brand new shelter. Great quality in my bewk!
Chris Finch
The goals are absolutely fantastic. Peter managed to source me a very great competitive price, quick turn around for a delivery to Slough for some 24×8 Box goals. Thank you for the great service!
Gareth Keenan
Great service from Mike the sales manager. Helped me choose the correct goals with a very quick turnaround. Will 100% use again. Fantastic quality and goals are currently being hammered in! Thanks again!
K Sports Management Ltd
Very impressive, in a matter of a few minutes Andy had dealt with our enquiry ! Super efficient and very pleased, we would not hesitate to use Mark Harrod time and time again for our goods needed at our Sports Facility.
Thank you Andy for a brilliant service
Jeff Huckins
Just a word to express my gratitude to the member of staff I spoke to yesterday when, after I expressed concern that my grandson would not receive his 'hot bins goal target' birthday present in time; said person obviously expedited an express service delivery which has taken less than 24 hours from Mark Harrod Ltd receiving the item from the supplier. Great work, thanks again.
Kean Folley
First class service from Ash, absolutely five star, would highly recommend & use again.
Steve Kennedy
Wow ! Just ordered new 24 x 8 Goals, fantastic customer service and outstanding delivery .
I don't normally give company reviews on websites but these guys really deserve all the credit and recommendation they warrant.
Julia
Excellent Customer Service – the mark of a good company is how well they resolve an issue and Mike Clarke from Mark Harrod has scored 100% in my book. thank you
Harry Murfet
The goals for my club Bradenham Wanderers FC arrived yesterday, and I just wanted to say a BIG thank you for the wonderful service from start to finish, if only every company could operate a customer service like yours , life would be so easy. 5 star performance, or 10 out of 10 ,what ever way you look at it , the experience of dealing with you guys has been a pleasure.
Tim Hales
From the intial quote to the delivery of the nets, goals and flags – the service from the office to the delivery drivers has been first class. Thank you to all at Mark Harrod Ltd
CHRIS LARKIN
Excellent service from when you place your order over the phone to the driver dropping them off. Great goals, had 2 sets now.  Moorthorpe & South Elmsall District Jfc.
Burton Junior Football League FC
Excellent service from Mark Harrod Ltd. Thanks to all concerned.
Leedstown Utd FC
We put up our new goals last night and they look fantastic! Great quality – all our coaches pass on their thanks.
Barnet Elizabethian RFC
I would like to put on record how helpful and obliging your driver was when delivering our rugby goals. A great ambassador and advert for your company.
Gonerby FC
Thank you for delivering goals today. Driver was fantastic help, nothing too much trouble, what a refreshing change
St Brelades FC, Jersey
Just a quick note to thank you for your help with the purchase of our new nets for our football club, they were delivered today which is really great service.
Andrew McCluskey
Please give big thanks to the lads at the Stafford Factory who were great helping me load the car on Saturday morning. Lots of bubble warp and tape did the job and the car got home unscathed. Great customer service.
St Philip Howard Catholic High School
I Would Like to say a big thank you to the staff I have dealt with on the phone. They have been very courteous and helpful
P Chown
Thank you for such a fantastic speedy service. Will be ordering from you again
Lea Hull FC
I cannot express the debt the club owes you for all the support you have given to Lea Hall FC
Richard Tharlton
Fantastic, I have to say your company is first class, Thanks
Carre's Grammar School
With sponsors such as yourselves supporting this event, you are helping to reinforce football within the community with the involvement of many local Primary Schools
Baddock Spartak FC
Thanks very much. Its unusual these days to find a company that carries customer's wishes out to the letter. Thanks for your excellent service and prompt responses.
West Wratting YFC
On behalf of the club, I would like to thank you for supplying the stunning 9v9 goals. Service was great. Many people have commented on the quality of the goals
Claydon Football Club
I'd like to say a big thank you and well done for the prompt order and delivery. Such a quick turnaround got me out of a lot of trouble!
Steve Parkinson
Parts received today and goal is back up, my son is delighted. Excellent customer services 100%
Maltby Juniors FC
Order despatched immediately. Thank you as ever for your efficient and polite service.
Suffolk FA
I would like to take this opportunity to thank you for being a member of the judging panel for this year's Suffolk Groundman of the Year competition.
I would also like to thank you for Mark Harrod's continued sponsorship of the competition, the support you have shown and for giving your time to help make this competition a success.